Onboard Activities
Please note: For some activities you must sign-up in advance & for some activities you can just show up! Even if you are not participating in an activity - you are welcome to watch & cheer on your fellow cruisers!
Sign-Up Activities
These activities require advance sign-up to participate.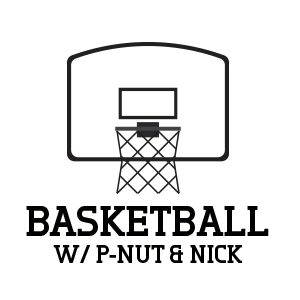 Basketball with P-Nut & Nick
It just wouldn't be the 311 Cruise without this Basketball Tournament with P-Nut. And this year Nick is getting in on the action!
To qualify, you'll have 30 seconds to make 5 shots from all over the court. The top 8 scorers get to play 5 on 5 with P-Nut and Nick! The championship game is played until one team has 7 points - and then the winner is crowned! Sign ups for the lottery ended February 6th, winners will be notified by February 17th.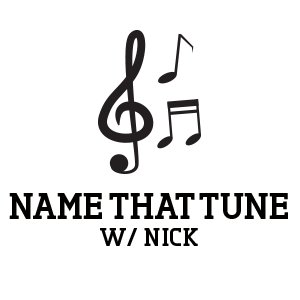 Name That Tune With Nick
This has become a great tradition on-board the 311 Cruise! Nick will play a quick snippet of a 311 song – and a randomly chosen panel of contestants have to be first to guess what the song is. If you REALLY know your 311 songs and trivia... you're going to want to sign up for this! Sign ups for the lottery ended February 6th, winners will be notified by February 17th.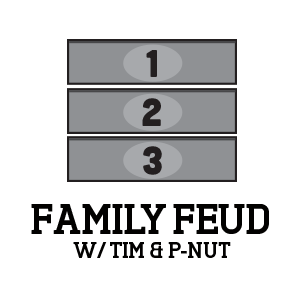 Family Feud with Tim & P-Nut & Friends
We asked 100 brodels, What is another name for "herb?"…And survey says….
Tim and P-Nut are in for the fun challenge of Family Feud and they want YOU to participate. Joining Tim & P-nut's team is Doug Benson & DJ Trichrome playing Marley from Rebelution, Howi from Ballyhoo!, DJ Soulman, PLUS 1 guest on each team to round it out! Sign ups for the lottery ended February 6th, winners will be notified by February 17th.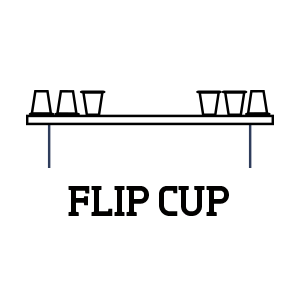 Flip Cup Tournament
311 Cruisers are flippin' prodigies at this game – so of course we had to bring it back! If you got what it takes, sign your team up HERE. Teams are made up of 6 players.
After teams are checked in on-board, you will be placed into brackets and flip it out to the championship game. Start working out that pointer finger & show us what you've got!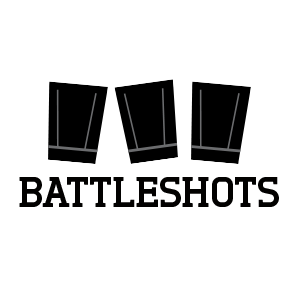 Battleshots Tournament
Have you ever played Battleship? Well this isn't quite that. Teams will form to try to sink opposing team's fleet of ships by guessing where they are without seeing the other teams board. The main difference, their ships are filled with margarita shots provided by our friends at Cabo Wabo! If you sink it, they drink it. The winning team gets to play for glory and 311 Cruise prize packs! Sign your team up HERE. Teams are made up of 5 players.
Show-Up Activities
No need to sign-up for these activities - just show up & have fun!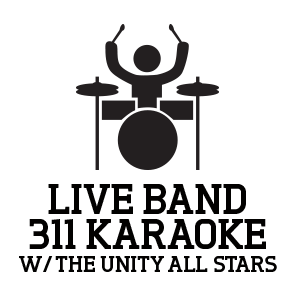 Live Band 311 Karaoke with The Unity All Stars
Can you flow like Nick and SA? Well, then it's time for YOU to take the stage! Join this band of dedicated 311 fans, who come together as The Unity All Stars, for live band 311 karaoke! You'll be able to choose your favorite 311 song from this list of 25 songs below. Sign ups will start 30 minutes before the activity, and each song may only be chosen once per evening. Bring it!
SONG LIST:
All Mixed Up

Amber

Beautiful Disaster

Come Original

Crack the Code

Down

Do You Right

Eons

Freak Out

Freeze Time

Feels So Good

Hive

Homebrew

Large in the Margin

Lose

Love Song

Misdirected Hostility

Other Side of Things

Prisoner

Purpose

Reconsider Everything

Strong All Along

Wild Night

Use of Time

You Wouldn't Believe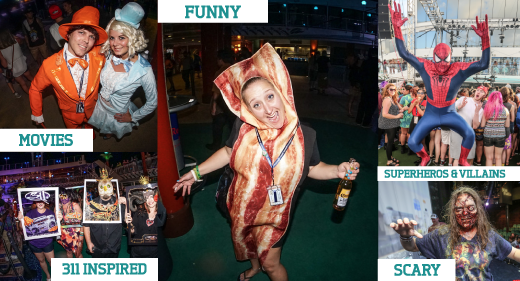 Costume Contest with Rebelution
On Costume Night channel your inner creature as we'll host an official Costume Party & Contest. We're making improvements to the contest portion of the evening, especially after reviewing your comments & suggestions in the 2015 post-cruise guest survey. We heard you and we've made the following changes to the contest:
First, YOU got to pick the categories! Guests had until Tuesday, October 1 to submit suggestions. AND the most requested Costume Contest Categories were: Superheroes & Villains, 311 Inspired, Movie Characters, Funny, and Scary!
No more check-in process/waiting in Spinnaker for an hour missing out on other programming.
Everyone that wants to be considered for the contest just needs to show up during The Unity All Stars Saturday Night Pool Deck Set where a panel of Sixthman judges will take note of the top contenders. A group of finalists in each costume category will be picked to parade their costumes on the Pool Deck stage in the official contest for our judges, Rebelution, following that show. And the winners will get special prizes!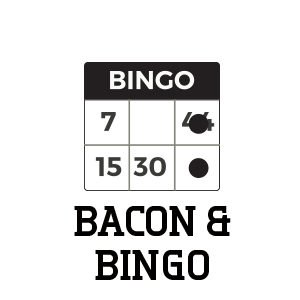 Bacon & Bingo with ILL Communication
You know how bingo works. Get a board, make a line, fill in a box, or do a total blackout on your board. Sure there's a small fee to join, but you never know how much cash you could win! And really everyone wins when there is a free bacon buffet... #amirite?!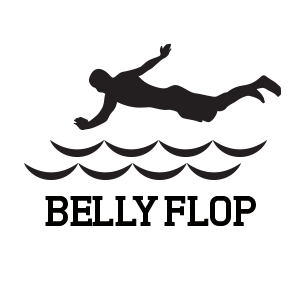 Belly Flop with Doug Benson
You know what they say… "Pain is temporary, but glory is eternal." Grab your suits and get to floppin' for our seasoned Belly Flop judge, Doug Benson! The cruiser with the biggest splash and most impressive skills will be crowned the Belly Flop Champ! If you wanna make a splash, show up to the pool 30 minutes before the contest to check in with Sixthman.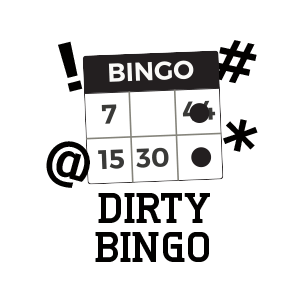 Dirty Bingo with members of Reel Big Fish
This isn't your average family bingo. It's one part trivia, one part bingo, a dash of foul mouthed foolery, and all parts fun! Who knows what's going to happen here when the excitable ones are partaking. This version is free to play, and we're handing out prizes between every round.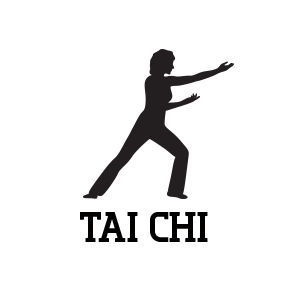 Tai Chi
Join the fun and reap all the health benefits while finding your inner calm. It is all about slow, rhythmic, meditative movements designed to help you find peace.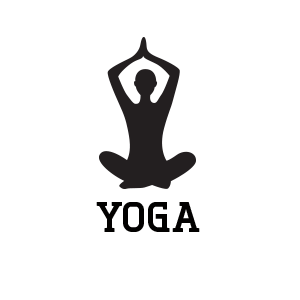 Yoga
Allow yourself to relax and become one with the world in this blissful Yoga workout. After this yoga class you'll surely feel energized for a great day ahead.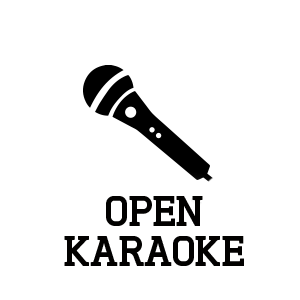 Open Karaoke
Karaoke: The ancient Japanese art of picking up a microphone and belting out your favorite jams. Pick a song, warm up those vocal cords and sing your heart out! In addition to Norwegian's extensive songbook, we'll have some 311 instrumental tracks too.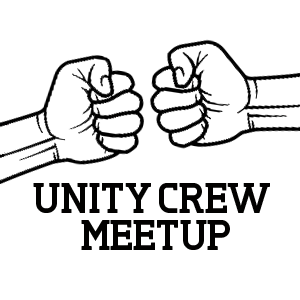 Unity Crew Meetup
Come meet your Unity Crew Buddy IRL! Perhaps you met up at a show before sailing or became Facebook bffs…stop by and put a real life face to the alumni or new cruiser that you've been connecting with over the past few months.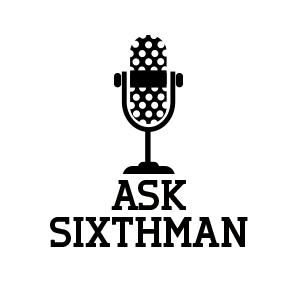 Ask Sixthman
Whether you've sailed with us for years or you're joining us for the first time, you're bound to have interesting questions about the production of a massive floating festival. Come chat with Sixthman staff as we answer your questions and share the nitty gritty details.
More Amenities
Along with all the amazing performances from the many bands, DJs, & comedians, there will be great activities to be announced closer to sailing! Many times you'll be playing right alongside your favorite artists. You can plan on enjoying:
Concerts & Comedy Shows
Activities with members of 311 & other artists
Swimming Pool & Hot Tubs
Full-size Basketball/Volleyball/Tennis Court
Casino
Spa
Video Arcade
Fitness Center
Jogging/Walking Track
Restaurants & Bars & Lounges
and much, much more!

*Please note - due to the unique nature of this event, we may have to close certain venues and rooms unexpectedly. In the event that we need to close any of these areas we will notify guests as soon as possible. At times, notification may not be public until guests have arrived on board.