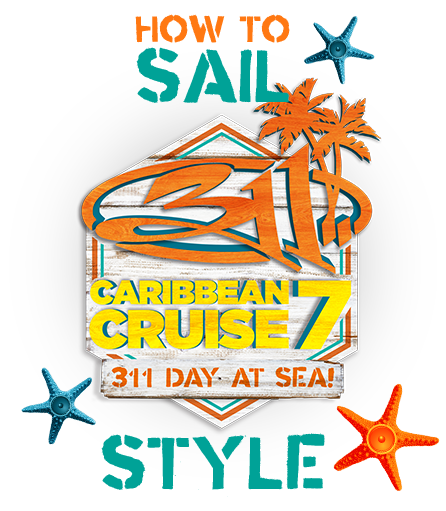 Check In
Along with your eDocs, you'll need to bring your passport and/or required travel documentation. Every guest needs to have proper identification to board the ship.
Review what identification documents are accepted here.
Effective for all sailings as of October 4, 2022, we welcome all guests to sail with us, regardless of vaccination status and age, and with no testing or masking requirements.

Please note that destination-specific travel requirements supersede any NCL embarkation protocols, but currently, our port stops do not require additional testing. Visit ncl.com/travel-requirements-by-country for more details. Regulations may change so continue to visit ncl.com/sail-safe for the most up-to-date policy information.
Complete online check in between February 15th and March 4th using the Reservation Number in the email titled "Your Reservation Number Is Here!". Before you begin your online check-in process, here is a helpful overview.
If you haven't received your reservation number, contact us and we can help.
Prepare
Need a contact number to give loved ones at home? From the USA, they can dial 1.888.NCSHIPS (1.888.627.4477). From anywhere outside of the USA, please dial 1.732.335.3280. Let them know the name of the ship is Norwegian Pearl.
Please note that with the exception of wine and champagne, all guests are prohibited from bringing alcohol on board our ships.
The following corkage fees apply, per bottle, for any wine or champagne brought on board.
750 ml Bottle: $15.00 USD
1,000 ml Bottle: $20.00 USD
1,500 ml Magnum: $30.00 USD
To speed up the process of checking your wine or champagne at the port, print out this form and bring it with you.
Smoking is prohibited indoors, in staterooms and balconies, as well as outdoor dining areas, and other various outdoor areas on the ship. This includes regular cigarettes, electronic cigarettes, cigars or pipes.
Smoking is only permitted on the Port side of the Pool Deck (Decks 12 and 13), in the casino (limited to those engaged in active game play during gaming hours), and on the Starboard side of Deck 7.
Smoking inside your stateroom or on your balcony will result in a $250 USD cleaning charge added to your onboard account.
Packing
To check in at the Port of Miami and board the ship, you must have proper documentation. Do not place these items in your checked bag. Take it with you into the cruise terminal as you'll need to present it at the check in counter. You will not be allowed to board the ship without proper documentation.
If you printed out your eDocs, have them handy when you arrive at the port. It will help speed up the check in process!
If you were unable to print your eDocs prior to embarkation day, please proceed to the port with proper documentation. You will still be able to board the ship even if you don't have your eDocs.
Tips for the Terminal
Lighten your load! Check your bags with a porter before you enter the cruise terminal for easy boarding.
Bags will be delivered to your room by 8:00pm ET so be sure to keep anything you might need in your carry on bag (passport, medicine, etc.).
*Please note that curbside porters are not employees of Norwegian and it's customary to tip them $1 per bag.
You can keep your shoes on but belts and laptops will need to go into a bin for screening. Also, wine and champagne need be taken out. Just like at the airport, throw away open drink containers, and empty your pockets.
For your theme night attire, please keep in mind that anything that may look like a weapon may be seized by security agents so it's better to leave those items safely at home.
If you brought wine or champagne, stop at the table immediately after security to pay the corkage fee of $15.00 each for a 750 ml Bottle or $30.00 each for a 1,500 ml Magnum. Yes, you still have to pay the corkage fee if it's a twist off bottle of wine.
I'm on board, now what?
The ship's crew will make an announcement over the loudspeaker when all cabins are ready and that happens around 2:00pm.
Remember, should you choose to check your bags outside the cruise terminal, know that they may be delivered as late as 8:00pm, so keep items you'll need until then in a carry-on.
If you choose to settle your account with cash, a minimum deposit of $150.00 USD will be required. To set up your cash account, please visit Norwegian Guest Services (located in the Atrium, Deck 7, MID) as soon as you board the ship.
Lotus (Deck 7, MID) - Asian Cuisine
Summer Palace (Deck 6, AFT) - American and Seasonal Fare
Pro tip: Walk to the back of Deck 7 and use the elevators or stairs to enter Summer Palace.
O'Sheehan's (Deck 8, MID) - Pub Food
Garden Cafe (Deck 12, MID) - Buffet
Great Outdoors (Deck 12, AFT) - Buffet
Eat at one of these specialty dining restaurants at an additional charge. Make a reservation on board by visiting the Dinner Reservations Desk in O'Sheehan's (Deck 8, MID) on Embark day until 3:00pm or any other day in Garden Cafe (Deck 12, MID).
Sushi and Sashimi Bar (Deck 7, MID)
Teppanyaki (Deck 7, MID) - Hibachi
La Cucina Italian Restaurant (Deck 12, MID)
Cagney's Steakhouse (Deck 13, MID)
Moderno Churrascaria (Deck 13, MID) - Brazilian Steakhouse
During the event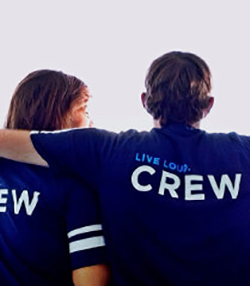 Blue Shirts:
Event Needs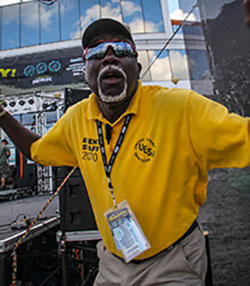 Yellow Shirts:
Security Needs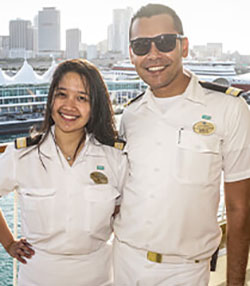 White Shirts:
Ship Needs
Cruise Norwegian is Norwegian Cruise Line's app where guests can access an array of information, pre-cruise and during the cruise.
Learn more about the features of the app here.
We'll provide a full copy of the event schedule in your cabin on embark day.
The schedule will be perforated where you can tear it off and carry it in your lanyard so you'll never miss a minute of the action.
Any schedule updates and announcements made in venues will be posted on sixthman.net/today and you are able to access this website for free when connected to the ship's Wi-Fi.
Visit our official 311 Caribbean Cruise Merch Store in the Library (Deck 12, FWD).
No problem! Visit Norwegian Guest Services in the Atrium (Deck 7, MID). They're open 24 hours and can replace your keycard.
Pro-tip: Norwegian's guest services team can also let you know your onboard spending balance at any time.
Use decks 7 and 12—you can walk all the way from the front to the back of the ship on these decks. Then take the FWD (front), MID, or AFT (back) elevators or stairs up or down.
Trade Routes boutiques are located on Deck 7, FWD. They're stocked with lots of amenities you just can't live without.
Ring your stateroom steward at "00", and he or she will ensure your beds are arranged to your preference before evening turn down.