Cheers! 🍻
These beverage packages will be available to pre-purchase through your Norwegian account 4-6 weeks prior to the cruise once you've received your reservation number. Pricing and details on all available offerings can be found here!
Please note: Prices are subject to change, and guests who have sailed with Sixthman on a Norwegian ship, or have sailed with Norwegian in the past receive a Latitudes discount on the Unlimited Open Bar Package that is based on how many times they've sailed.
Available Now on NCL.com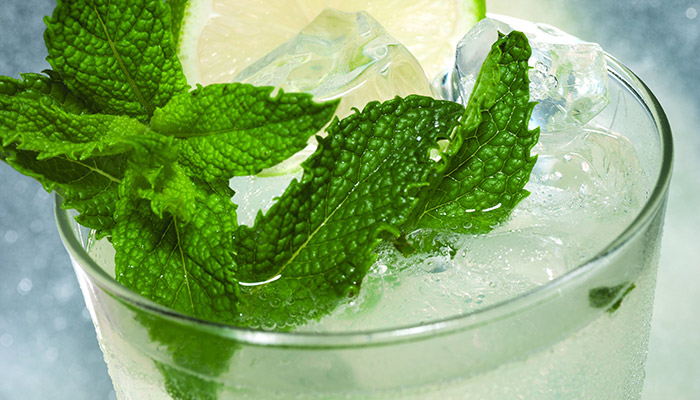 Unlimited Open Bar Package (21+)
Calling all Party Animals! With the Unlimited Open Bar Package, indulge in a generous selection of beverages.
Beverage packages must be purchased for ALL GUESTS staying within the same stateroom. Individuals under the age of 21 will be required to purchase the Soda Package.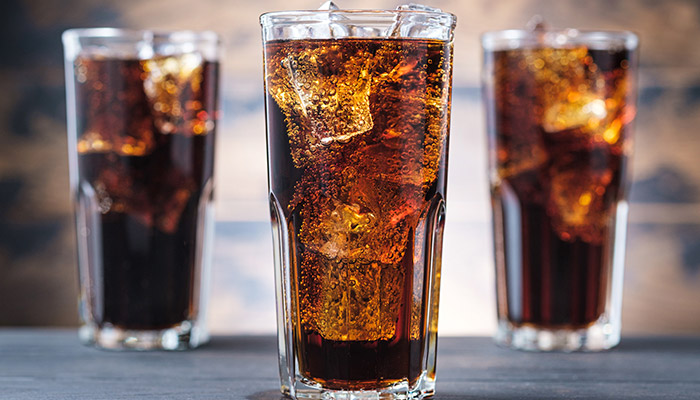 Soda Package (all ages)
If soda is your vice-of-choice, then we've got your fix! Savor endless fountain soda throughout your entire cruise! Includes: Coke, Diet Coke, Sprite, Ginger Ale, Tonic Water, Fanta, and Soda Water.

FAQ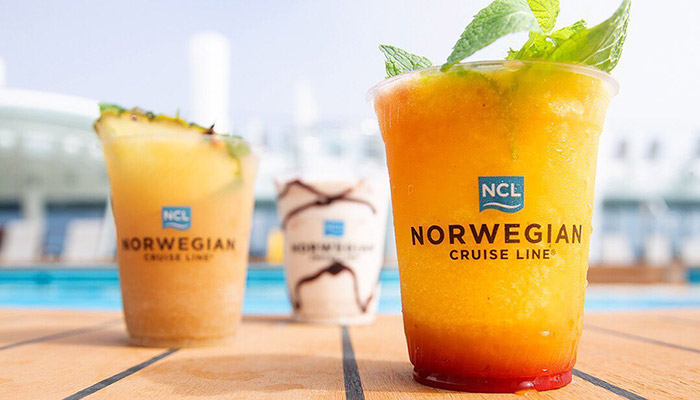 Premium Plus Beverage Package (21+)
Big Baller Status! With the Premium Plus Beverage Package, you get ALL THE THINGS! This package includes all top-shelf cocktails & spirits, all beer, champagne and wine by the glass, unlimited soft drinks and juices, unlimited still & sparkling bottled water, all Starbucks® coffee & specialty drinks, and energy drinks.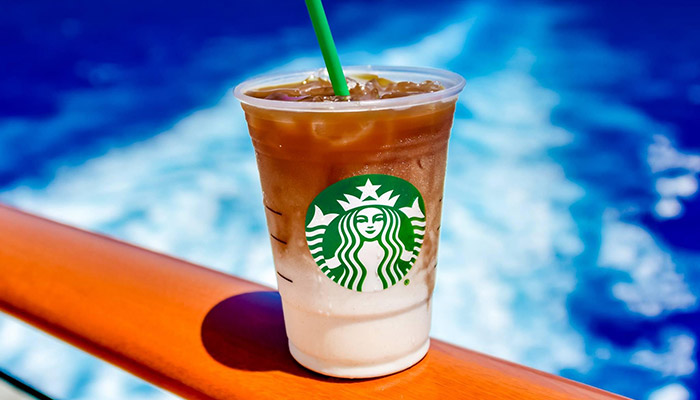 Unlimited Starbucks Package (18+)
Does the local barista start your order as soon as they see your smile? Then this is the package for you! Grab what you need to kick-start your day, push past the afternoon, or get through to the late-night show. Includes everything from classic coffees and teas to the delicious Frappuccino® favorites and other specialty beverages you love.
Beverage Packages Details
Unlimited Open Bar Package INCLUDES
Select, premium cocktails & spirits under $15 USD (such as Patron Silver, Grey Goose and more)

A variety of beer and wine by the glass under $15 USD

Unlimited fountain soda and juices

20% off all bottles of champagne and wine purchased on board
Unlimited Open Bar Package EXCLUDES
Room Service, package sales, ship specific promotions
Promotional drink specials from our sponsors
Bottles of liquor
Designated Super Premium brands (subject to change, verify with wait staff on board)
Bottled or draft beer and glasses of wine OVER $15
Bottled Wine
Bottled Water
Mini bar purchases
Fresh squeezed juices

Starbucks

®

coffee beverages
Energy Drinks
Vending machines
What else do I need to know about Unlimited Open Bar Package?
There is a limit of TWO (2) beverages per person per transaction.
Package can be used in all restaurants, lounges, and bars on board.
Special activities such as onboard wine tastings, mixology classes, or liquor tastings are NOT covered.
Guests must be at least 21 years of age to consume alcohol. All guests under 21 will be given the soda package.
On board, you will sign for each beverage ordered and at times your check may reflect applicable taxes for certain ports or itineraries.
See the terms of our guest alcohol policy.
Review the following Frequently Asked Questions below for additional information.
FAQs
The Soda Package enables you to obtain fountain soda at any bar, lounge, or restaurant throughout the duration of your cruise without having to continuously sign transactions to your onboard spending account.
There is no limit to the amount of fountain soda consumed however, under this package only one soda can be requested each time. Additional soda shall be charged to your onboard account at current bar prices.
Canned or bottled soda, including mini bars, and bottled waters are not included in the Soda Package.

While there is a limit of TWO (2) beverages per person per transaction, there is not a set limit of drinks per day. However per the terms of our conduct policy, guests who choose to consume alcohol must do so responsibly. The ship's staff may refuse to serve alcoholic beverages to any guest who does not consume alcohol responsibly.

If my cabinmate doesn't drink alcohol, do they still have to purchase the Unlimited Open Bar Package? Yes, if they are in the same stateroom. Both packages must be purchased by all stateroom guests 21 years of age or older for the full duration of the cruise. Guests aged 20 and under in the stateroom have to purchase the soda package.

If my cabinmate doesn't drink soda, do they still have to purchase the Soda Package? Yes, if you purchase the Unlimited Open Bar Package and the guests in the same stateroom are under 21 they must purchase the Soda Package.

What if my cabinmate doesn't drink alcohol due to medical conditions or special circumstances? To request a beverage package purchase with special exceptions on board, please contact Sixthman Guest Services.

Please note this is standard Norwegian Cruise Line policy.

In any of Norwegian Pearl bars or lounges, satellite bars, Garden Cafe, Main Dining Room, and specialty restaurants during normal business hours. Room service and minibar are not included.

A beverage service charge of 20% will be added to the total when you purchase for various onboard services and these packages. You will not have to pay additional gratuities on covered beverage purchases (see above for what is included/excluded) on board unless you desire to do so.

Read more about "What service charges should I expect to see on board?"

These packages are for personal consumption. All additional drinks ordered will be charged at current bar prices.

Your Norwegian keycard will identify that you have this package with a pre-printed note on the card. The bar staff will request to see your keycard for verification prior to service, so keep it handy.

Unlimited juice is included in the Unlimited Open Bar Package.

If you would like to add juice to your Soda Package you can do so on board. It is an additional $3 per day to add unlimited orange, cranberry, pineapple, or grapefruit refills to your Soda Package.