Activities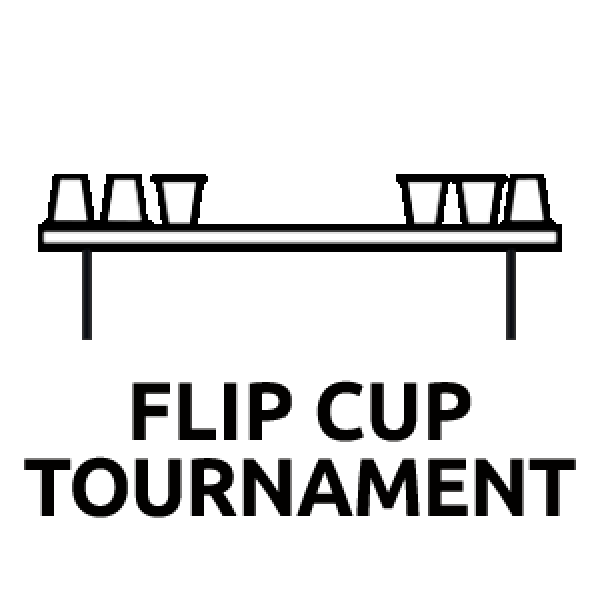 Flip Cup Tournament
Who's ready for some flippin' fun?! We're hosting another epic Flip Cup Tournament to crown a new group of 311 cruisers as champions of the boat! Teams are made up of 6 players and 32 teams have signed up to compete. After teams are checked in on-board, you will be placed into brackets and flip it out to the championship game. We'll be pouring 311 Amber Ale in the Final Round, and Rock Brothers are gifting our winners a bucket of 311 Amber Ale on board PLUS a certificate to redeem a free case of 311 Beer and special gift set at their Tampa brewery once we're back on land! Get to practicing!
6-Timer Happy Hour
There are over 200 cruisers who have sailed on every 311 Caribbean Cruise! And we think that is worthy of a celebration. As a THANK YOU for being a founder in this community and trusting us with your vacation year after year we're hosting a 6-timer meet up in Spinnaker Lounge. Enjoy a 311 Amber Ale on us while mingling with your fellow cruisers! Your keycard with your alumni year will serve as your ticket for entry.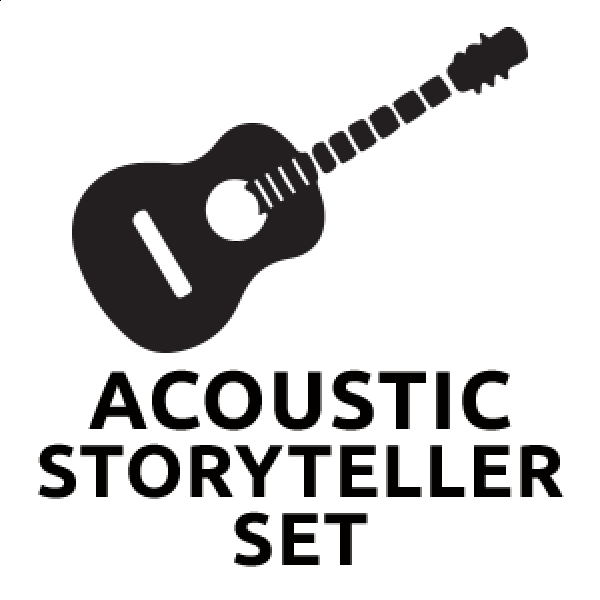 Acoustic Storyteller Set
Ever wanted to know the stories behind some of your favorite songs? The Skints, Tropidelic, 2 Player, and The Norm are teaming up to play a few acoustic songs and discussing the true tales and inspiration behind the music. It's sure to be a nice trip down musical memory lane!

Bearded Brodel
Any brodels with an award-winning beard out there? It's time to show off those whiskers! Nick & Ted of Passafire along with Hoag of Two Player and DJ Trichrome will be hosting the competition and interested contestants should show up 15 minutes prior to the event to check in with a Sixthman staffer at the Magnum's Stage. The twenty best looking beards will get to participate, and the audience will choose our next Best Bearded Brodel!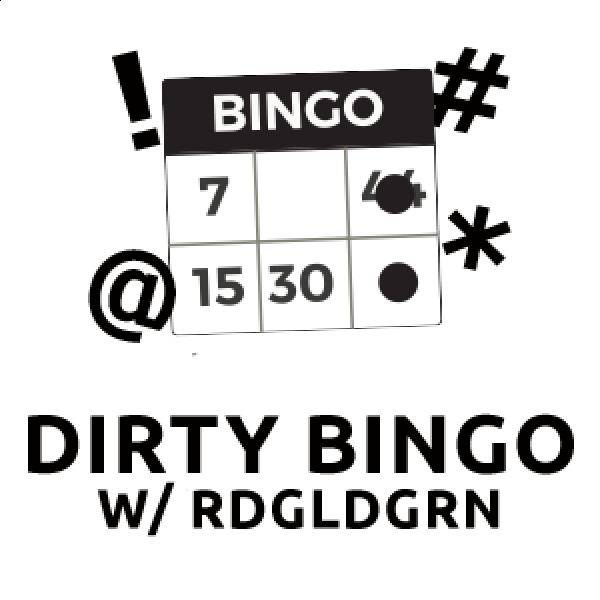 Dirty Bingo with RDGLDGRN
Take some pop culture facts, throw in a bunch of naughty words, combine it with a classic game of B-I-N-G-O, and you've got the 311 Cruise spin on an old favorite! RDGLDGRN will be hosting this version of Bingo that's free to play and we're handing out prizes to winners after every round. It's one part trivia, one part bingo, a dash of foulmouthed tomfoolery, and all parts fun!

Doug Benson's Stoner Kitchen
For fans of Bong Appetit and Cooking on High, we proudly present Doug Benson's Stoner Kitchen! Watch and learn as Doug cooks up a few of his favorite "edible" creations on stage. If you've ever had the munchies and are up for some non-stop laughs, be sure not to miss this!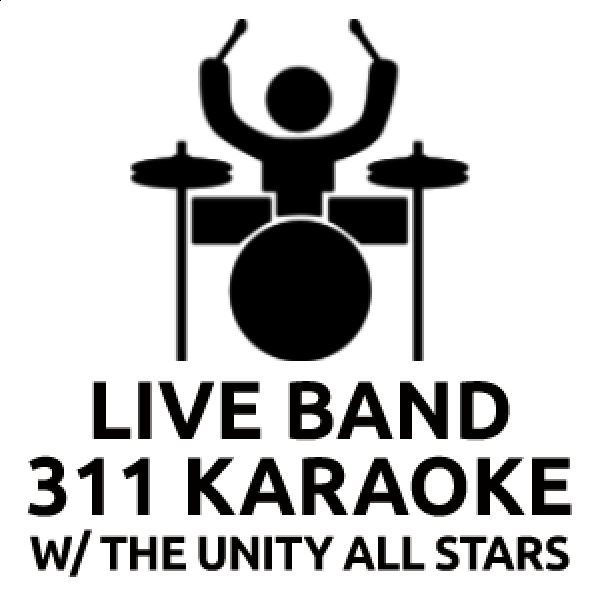 Live Band Karaoke with The Unity All Stars
Can you flow like Nick and SA? Well, then it's time for YOU to take the stage! Join The Unity All Stars, a band of dedicated 311 fans, for live band karaoke! Cruisers will be able to choose from a list of their favorite 311 songs and then belt it out in front of the 311 cruise family. Bring it on!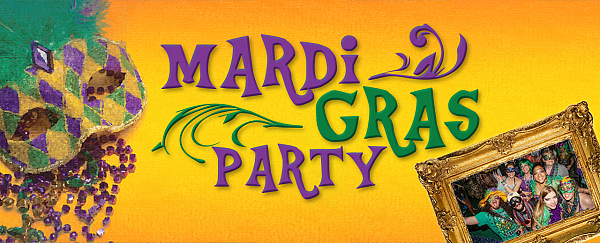 MARDI GRAS PARTY
To celebrate FAT (Chance) TUESDAY, we're throwing a party MARDI GRAS STYLEE! We'll be turning Norwegian Pearl into your 311 Mardi Gras experience complete with King Cakes, Hurricane drinks, and all the beads to go around. This ones optional, but feel free to add your flair (with masquerade masks, boas, whatever). Come ready to celebrate life and party on the final night as we honor this great New Orleans tradition on the 311 Caribbean Cruise!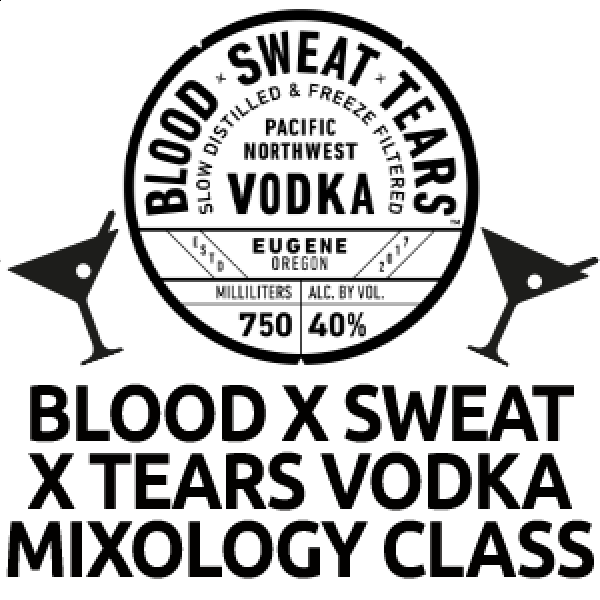 Mixology Class with BST Vodka
If you love a good cocktail (and let's be real, we all do!), come out to our Blood X Sweat X Tears Vodka Mixology Class on board! An expert bartender will be demonstrating exactly what goes into the making of a couple of your favorite concoctions! Best of all, it's free to watch and we'll have samples!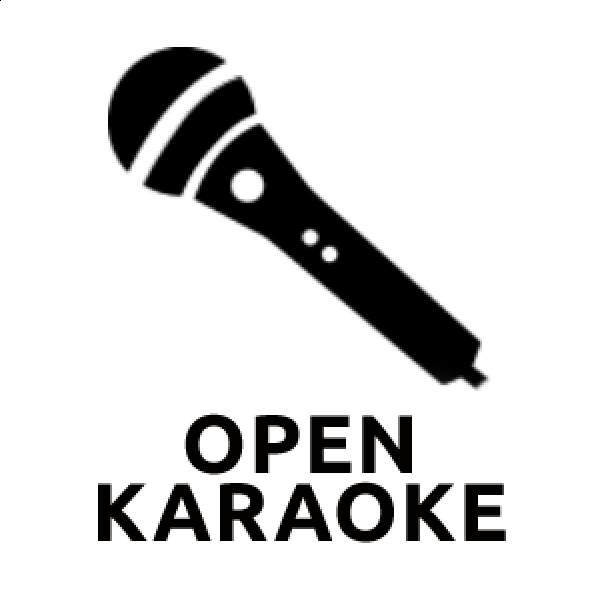 Open Karaoke
Karaoke: The ancient Japanese art of picking up a microphone and belting out your favorite jams. Pick a song, warm up those vocal cords and sing your heart out! In addition to Norwegian's extensive songbook, we'll have some 311 instrumental tracks too.

Open Play Games & Beer Pong
What's the best way to get the 311 Cruise party started?! Head over to the Sports Court before we set sail for a little corn hole, a little beer pong, and a whole lot of fun!

Pool Relay at Harvest Caye with Yachtley Crew
Here's the ultimate cruiser challenge for a fun, but slightly competitive relay race at Harvest Caye! Teams of 4 can compete in a wacky relay challenge at the Harvest Caye pool hosted by Yachtley Crew! Each team will need to swim their way though the course with a surprise obstacle to see who will be crowned MVP's of the Pool Relay!

Share & Swap Guest Mart
Come share your 311 Cruise swag with your boat family! We love the creativity of our cruisers, and we open this space to those who would like share or swap the fun trinkets they've made in anticipation of the cruise. Wristbands, sunglasses, beads, the more the merrier! Exchange of funds will not be accepted – just spread the PLUR with your fellow cruisers! Please pack items in your carry-on luggage as this will be open prior to cabins being open.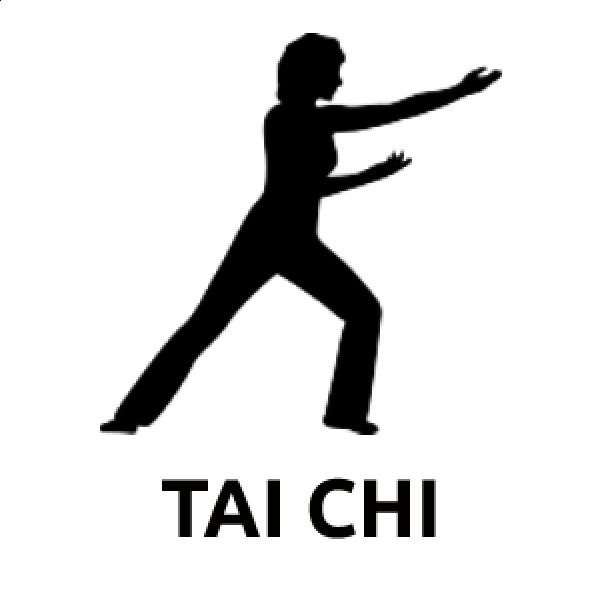 Tai Chi
Mesh your yin with yang to reap all the health benefits of Tai Chi while finding your inner calm. It's all about slow, rhythmic, meditative movements designed to help you find peace.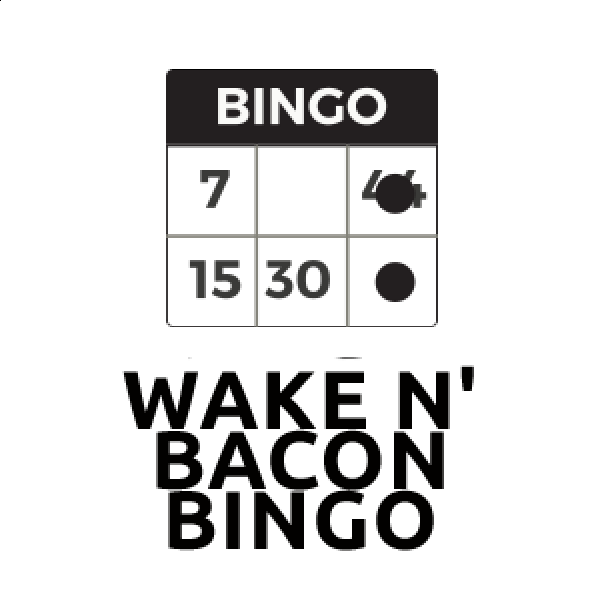 Wake N' Bacon Bingo with Brian Posehn & Doug Benson
With comedians Brian Posehn and Doug Benson calling the shots plus a tasty bacon buffet to snack on, you'll definitely want to Wake n' Bacon with us! The more cruisers that play the bigger the winning pot of money, so grab your friends and come on out! Bingo cards can be purchased on Deck 6, FWD beginning one hour prior to start time.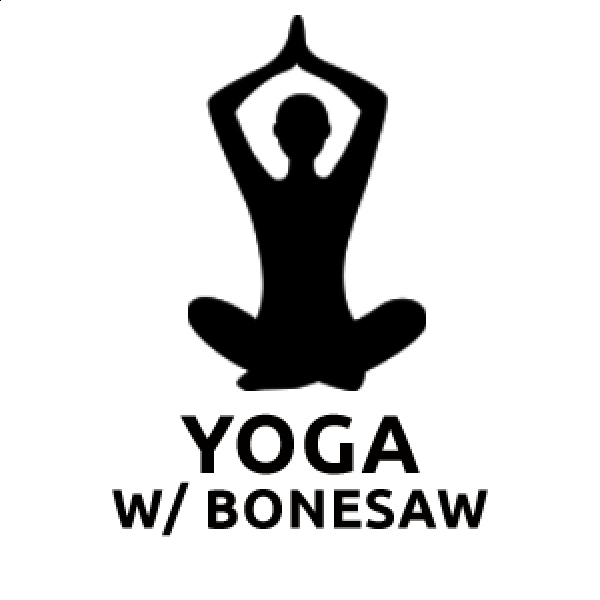 Yoga with Bonesaw
We're excited for the return of Yoga with Bonesaw on 311 Cruise VI! Allow yourself to relax and become one with the world in this blissful Yoga workout. After this yoga class you'll surely feel energized and ready for a great day ahead!

#COLORFULHAIR
Get your vacay vibes on with customized hair color techniques that bring on the cruise fun! #COLORFULHAIR customized semi-permanent hair color is now available! Whether it's a hidden pop of color you crave or a vibrant #rainbowhair look, our expert stylists can tailor your #COLORFULHAIR for a look that's uniquely you. With mixed shade techniques and color combinations available…the possibilities are endless!
Pricing starts at $45*. Price varies depending on type of effect chosen and length of hair. For best results, Colorfulhair effects must be applied to lightened hair. For more information, visit the salon at Mandara Spa on Deck 12, FWD. Complimentary consultations available.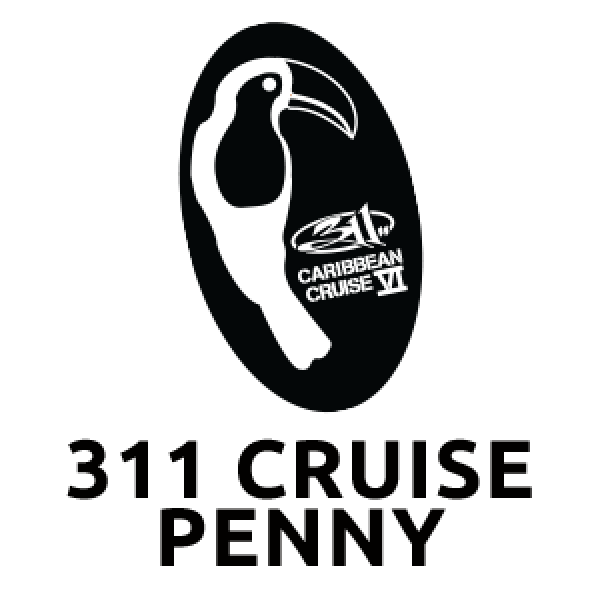 311 Cruise Penny
Take home a one-of-a-kind 311 Cruise keepsake! Create your own souvenir coin with four custom 311 Cruise VI imprints to choose from. Visit our penny machine on board Deck 7, MID, STB to pinch those pennies!

311 Photo Studio
We're sending out props straight from us to you! Enjoy a photo shoot worthy of any 311 fan's envy as you pose with some of the most iconic 311 memorabilia around! Visit the Perspectives Photography Studio (Deck 12, FWD) on board for more details on this perfect cruise souvenir!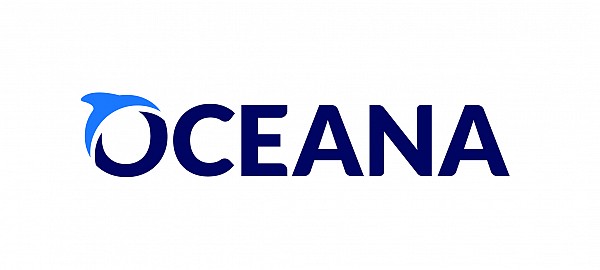 Oceana Charity Raffle
Want to earn karma points and the chance to win exclusive 311 memorabilia at the same time? Buy a raffle ticket on board! Tickets will be available for purchase in the Merch Store (Library, Deck 12, FWD) and 100% of proceeds will go the Oceana organization who is dedicated to protecting and restoring the world's oceans on a global scale.

Slinky Spa Special
No better way to get this 311 Cruise started than with a 311 Cruise party manicure! We've created a nail special just for our Slinkies to get the perfect manicure on board with a 311 Cruise twist. Visit the spa for more details and get ready to take allll the pics, Slinkies!
More Amenities
Along with days and nights filled with musical performances, insanely fun activities will be a part of the onboard experience! Many times you'll be playing right alongside your favorite artists. (Yeah, that means 311 is getting in on the action, too!) We will announce activity details closer to sailing. In addition to programming that we'll plan especially for all you brodels & slinkies, you can enjoy the following amenities on Norwegian Pearl:

Please note - due to the unique nature of this event, we may have to close certain venues and rooms unexpectedly. In the event that we need to close any of these areas we will notify guests as soon as possible. At times, notification may not be public until guests have arrived on board.