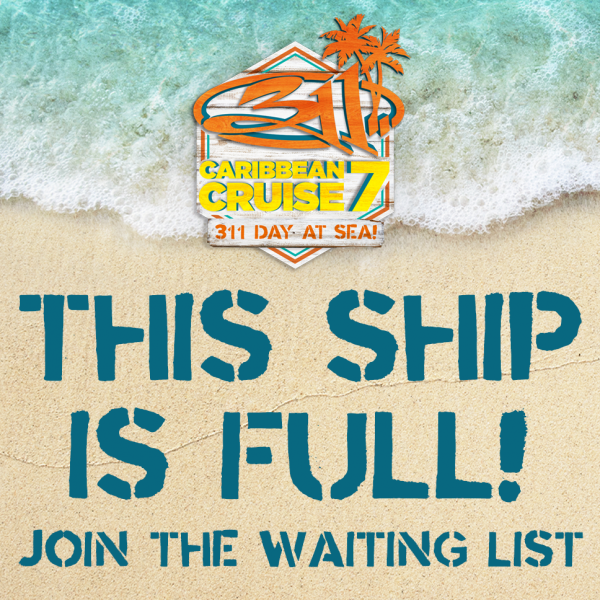 This Ship is Full, But There's Still a Chance to Get On Board!
Wednesday, August 17, 2022
And just like that, 311 Caribbean Cruise 7 is SOLD OUT, but that doesn't mean there won't be a chance to join us in 2023! If you have a pre-sale booking time, you can join the waiting list as soon as your booking time becomes active, and we'll contact you as soon as the cabin category you select becomes available. Anyone who doesn't have a pre-sale EBT is invited to join the waiting list starting at 4:00pm ET on Thursday, August 18th.