Sixthman is a team based in Atlanta, Georgia that specializes in producing festivals at sea. Our goal is to send you on vacation with your favorite bands – in this case 311 - and set the stage for musical moments you can't find anywhere else! You'll be guided by a duo of salty sailors to help you with all things 311 Caribbean Cruise. Your warrior, Sixthman Alex, is back to serve as your 311 vacation planner again. AND give a big welcome to your new ninja, Sixthman Stephanie. We can't wait to see you onboard!
Warrior: Community Ambassador & Captain of Fun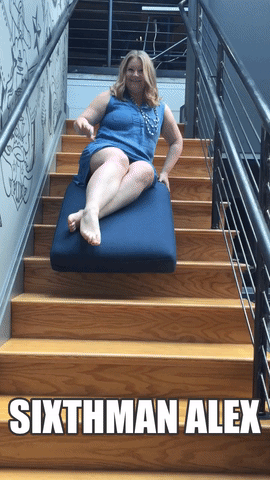 If you don't already, you'll get to know me and LOVE me pretty well before we sail. I'm the one brainstorming ideas to make sure your vacation is as awesome as humanly possible. I'm also your main point of contact for the 311 Cruise community. Those Facebook & Twitter posts you just love to read…. They come from me. You're welcome. Message me, I love hearing all of your ideas for our epic adventure at sea together. Just tag @Sixthman Alex in the Facebook Group.
Fun Facts: I've given over 20,000 "welcome aboard" high fives during my time as a warrior at Sixthman. I LOVE karaoke, pizza, SundayFunday and have an irrational fear of whales in a rogue wave.
-Sixthman Alex
Ninja: Reservation Guru & Guest Services Extraordinaire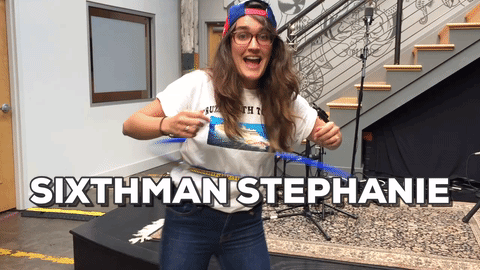 If you have any questions about your reservation throughout the year, I'm your lady. Need to add someone to your reservation? Have questions about your travel insurance options? Give me a call. When I'm not using my stealthy ninja moves to help you out on the phone and live chat, I'll be in the Facebook Group helping Alex answer your questions, just tag @Sixthman Stephanie.
Fun Facts: I love dogs that are so ugly they're cute. I can do a great impression of Jaba the Hutt. This will be my very first 311 Cruise and I could not be more excited!!​
-Sixthman Stephanie