If you're in Miami, the night before we set sail, come meet up with your fellow 311 cruisers for our official pre-party at Grand Central!!! This is a FREE event for 311 Cruisers. Must be 18+.
DRINK SPECIALS for 311 Cruisers at Grand Central:
$5 Pabst Blue Ribbon Beer all night
$5 Guiness Black Lager Beer all night
$8 Medalla Light Beer + a shot of Cabo Tequila all night
$8 Pabst Blue Ribbon Beer + a shot of Jameson Whiskey all night
2-for-1 Vodka drinks from 8-9pm
Tax & Tip is included in all of these specials.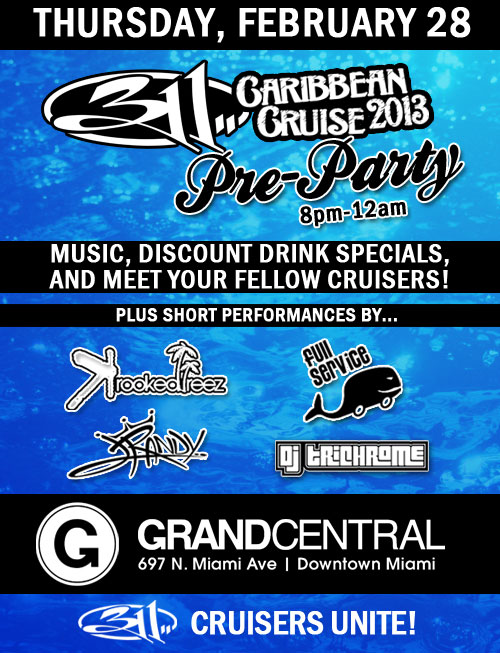 Comments