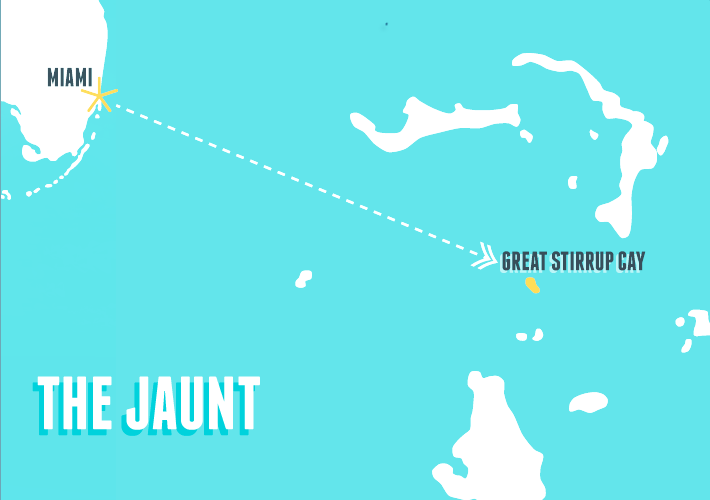 Saturday, March 2 - Sunday, March 3, 2013
Great Stirrup Cay is home to white sandy beaches, tropical fish, and now 311! We'll be taking over this entire island for a couple days of music, adventure, and relaxation. The entire island will be private for this event. You can book excursions with other 311 fans, have lunch alongside your favorite artists, and even participate in one of the many exciting events that we'll be hosting in the sand. If relaxing in a hammock under a shady palm tree or snorkeling in a peaceful cove just isn't your thing... get ready to rock! Once our event lineup is more complete, we'll announce who will be performing on the beach stage, along with the most amazing 311 show you will ever see...EVER.
Get to know the island!
Click the map to download a printable PDF version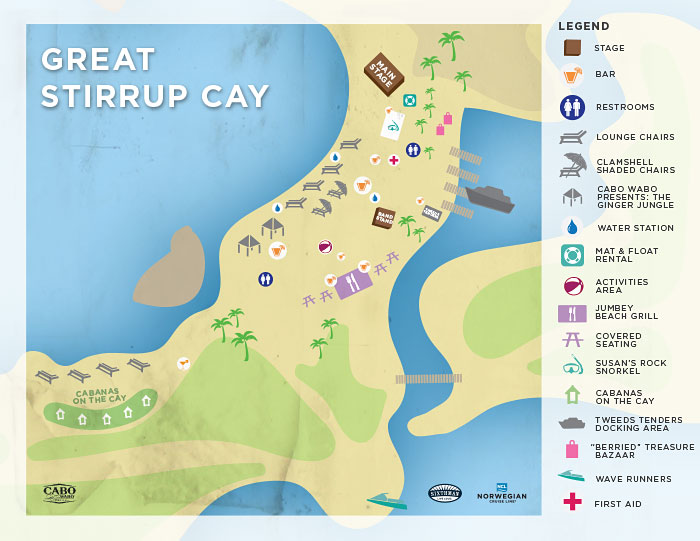 Some things to highlight:
Tenders – A tender is a small boat that carries guests from the ship to the island. They run every 15 to 30 minutes, once we clear customs.
Jumbey Beach Grill –

Lunch is included and will be served approximately from 11:30am to 2:00pm

each day.

Bars – Drinks can be charged to your onboard spending account using your Norwegian room keycard. Free water will be provided at the noted "water stations."
Activities Area –

This is where we'll have various "open play" games. (Cornhole, ladderball, horseshoes, etc.)

"Berried" Treasure Bazaar - This is a local open market with island trinkets. This is the only place that will NOT accept your room keycard, cash only.
Cabanas on the Cay – We held a lottery for these and guests have been notified.

These are far from the stage, and you may not be able to see or hear the music.

Cabo Wabo Presents: Ginger Jungle – aka "tent city" –

This will be a shaded area for guests to get out of the sun for a short time.